As luck would have it, computers have once again come to make our life easier. Now, moving from one site to the next in order to find the most profitable offers is no longer a necessity, the best betting platform, VIP-IBC, enters the scene allowing users to handle multiple bookmakers through a single account without breaking a sweat. According to their offer, the whole process can be resumed as follows:
Step 1: Open an account at the best betting platform
Step 2: Fund your account through the means available
Step 3: Search the leagues, tournaments, and matches of your interest
Step 4: Check and compare the odds with a single glance
Step 5: Select any or all the ones you prefer
Step 6: Point and click
Step 7: Seat back and go enjoy the game(s)
Step 8: Collect your profits
Step 9: Repeat the whole process as many times as you want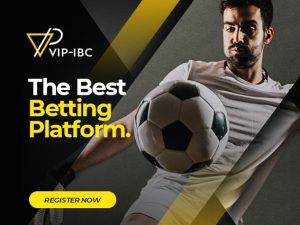 This process seems easy enough, especially compared to the alternative that most professional bettors are using so far, which includes looking for the bookies themselves, opening several accounts, and comparing the odds each time before taking a decision, risking taking the wrong turn somewhere and messing the whole process. Let's go deeper into the details.
Multiple sports, leagues, and markets
VIP-IBC is not a bookie but a betting platform. It means that they do not offer their own prices but instead gather the odds from the best online bookmakers and show them side by side. That's why comparing them and choosing the most convenient ones takes mere seconds; minutes at worse.
Additionally, while their catalogue includes dozens of sports, football continues to be the king of the hill. In fact, this licensed sports betting software have options for some of the most difficult-to-find leagues out there, even unique ones not available anywhere else.
In terms of markets, the now traditional 1×2 is included in each match. However, other regular options are the Asian handicap (so popular nowadays) over/under, both teams to score, and several others. Meanwhile, the special markets depend mostly on the matches' or even the leagues' characteristics, yet they are sure to be profitable for those that seize the opportunity.
Funding your betting account
Everything related to money is always a sensitive topic. In that sense, VIP-IBC is one of the safest sites on the web. They implement the highest and latest security protocols to ensure that all personal and financial data, including transaction and betting records, are kept away from any suspicious person and dangerous criminals.
Furthermore, they have different payment solutions destined to facilitate funding betting accounts and getting the payouts back to punters. Those include:
– Bank transfers. Including most banks in Europe and Asia.
– Rapid pay. Available for determined countries.
– E-wallets. Namely Skrill and Neteller.
– Only available for funding.
– Bitcoin, Ethereum, and Tether.
Regarding the limits, depending on the selection option minimal deposits go from 20 to 100 euros or their equivalent in other currencies. Conversely, withdrawals have no limits. Likewise, the minimal bet for some markets goes as low as 1 euro and as high as your wallet can carry.
Conclusion
The platform is high-tech yet fortunately, it doesn't follow the nefarious practice of making everything excessively colourful, bright, and most of all complicated. Quite the opposite; the design is simple yet elegant and every section is neatly organized, which facilitates funding and placing bets.
Moreover, VIP-IBC has a professional team of customer assistance experts that's always available regardless of the time of day or night. Bottom line, getting football betting software carries out so many benefits that it will become an essential part of the betting industry in the near future.
Subscribe to see the most useful team news from each league.
Like this? Like us on FACEBOOK and follow us on TWITTER and INSTAGRAM!