New season, new opportunities. We proudly present a new feature – Football Statistics. We wanted our service to be even more complete, and now it is. You don't have to visit other sites any more if you want to find some statistical detail about the team you intend to bet on. Now you have all in one place. Just click some league and you will find your well-known injuries and suspensions data, but also detailed football stats, including stats for 41 most popular bets.
Here is a brief overview of our football stats. In the main game window you can find basic information: injuries and suspensions, latest league games (you can click and choose the last 5, 10 or 15 games) and the part of the league table which refers to the clubs in question.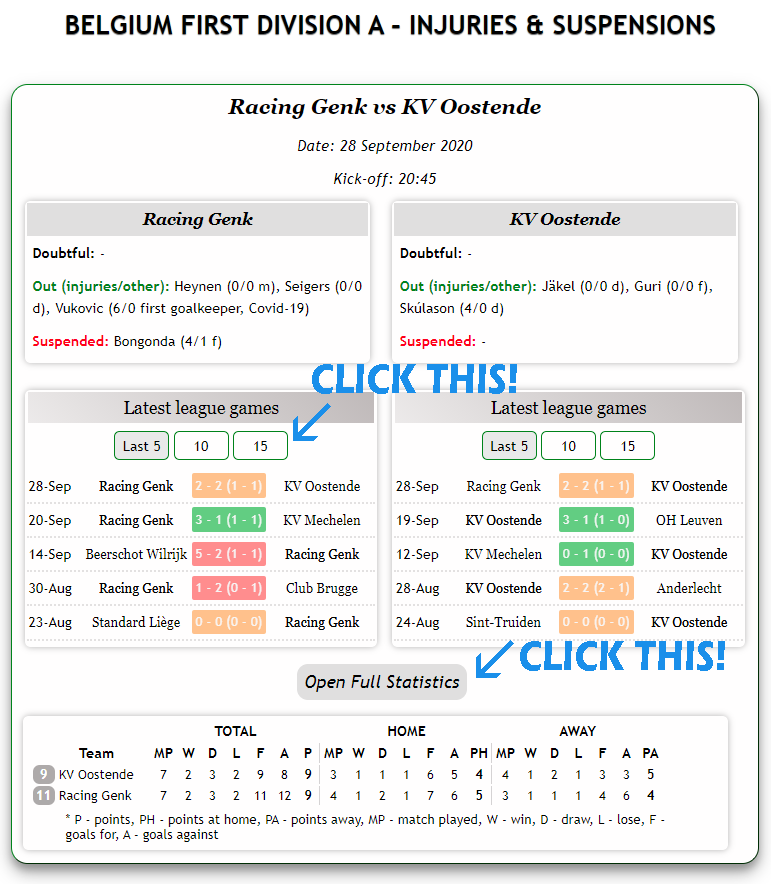 If you want to see detailed statistics, you need to click the "Open Full Statistics" button. Now you can see all we have prepared for you: head to head results, overall stats, win/draw/lose stats, both teams to score stats, over/under goals stats, half-time/full-time stats (41 most popular bets covered) and detailed league table.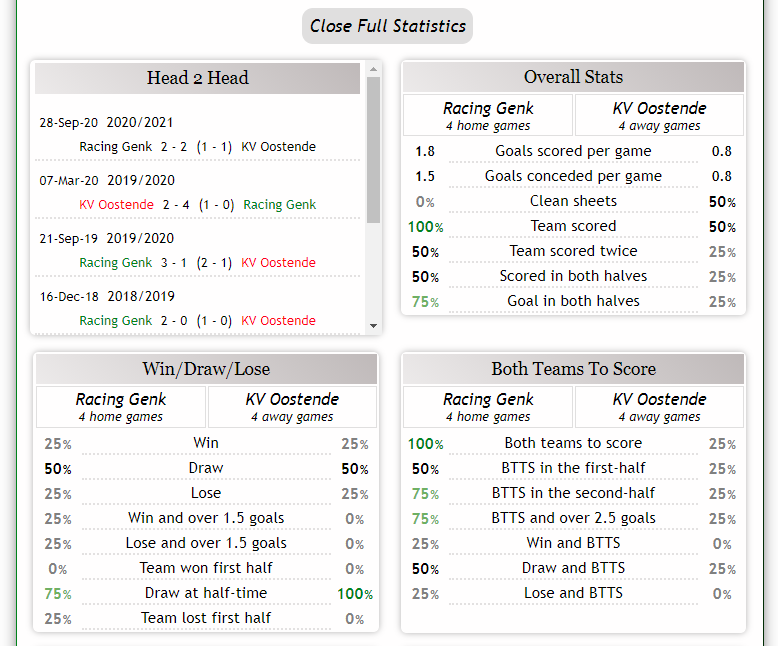 Pay special attention to the "Interesting facts based only on statistics" part, where you can find all bets with the highest chance of winning.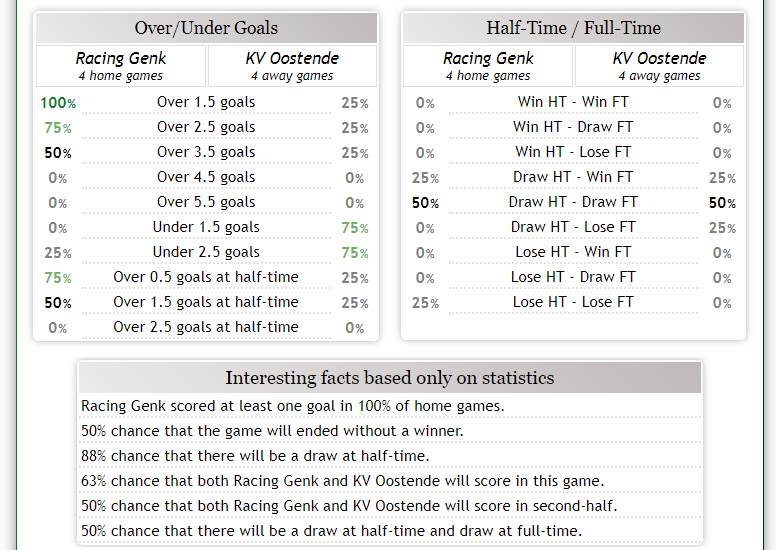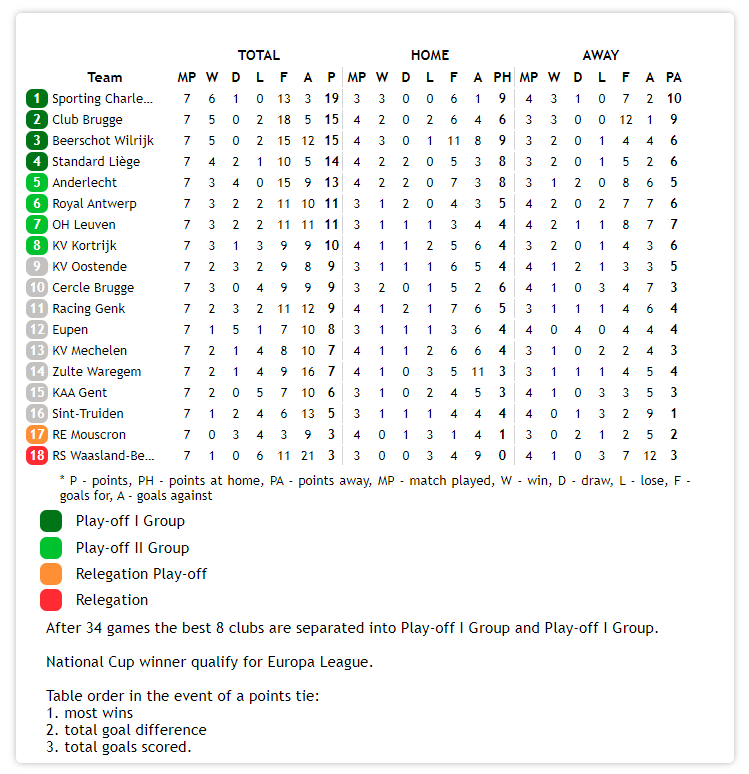 Of course, statistics for all games from all leagues we cover (over 100, click HERE to see the list) is available only to our subscribers.
All the details about the subscription you can find out by clicking >>HERE<<.
(See what our subscribers say about us by clicking >>HERE<<.)
Enjoy your stay on www.injuriesandsuspensions.com!