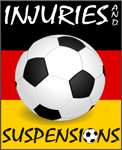 Borussia Dortmund star striker Erling Haaland sustained a knee injury during the Bundesliga game against Bayern...
Injuries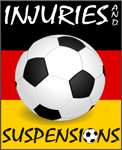 Yussuf Poulsen suffered ligament damage to his right ankle in the Bundesliga clash against Mainz on Sunday...
Injuries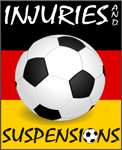 VfL Wolfsburg left-back Paulo Otávio suffered a new ankle injury during the training session a few days ago...
Injuries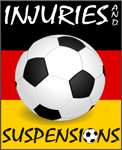 The right-back have to miss the away game at Werder Bremen, next weekend...
Injuries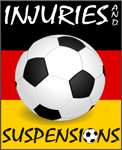 FC Augsburg attacker Alfred Finnbogason could miss the first Bundesliga round after coronavirus outbreak...
Injuries