Are you ready for the new season? We are!
After we released our new mobile friendly version, made a redesign of the site, we proudly present to you a brand new ANDROID APP!
You can easily find it in Google Play Store and download it. Now you can be notified every time we publish something new (just click Settings tab and choose leagues for which you would like to receive notifications). Waiting for your reviews. Enjoy!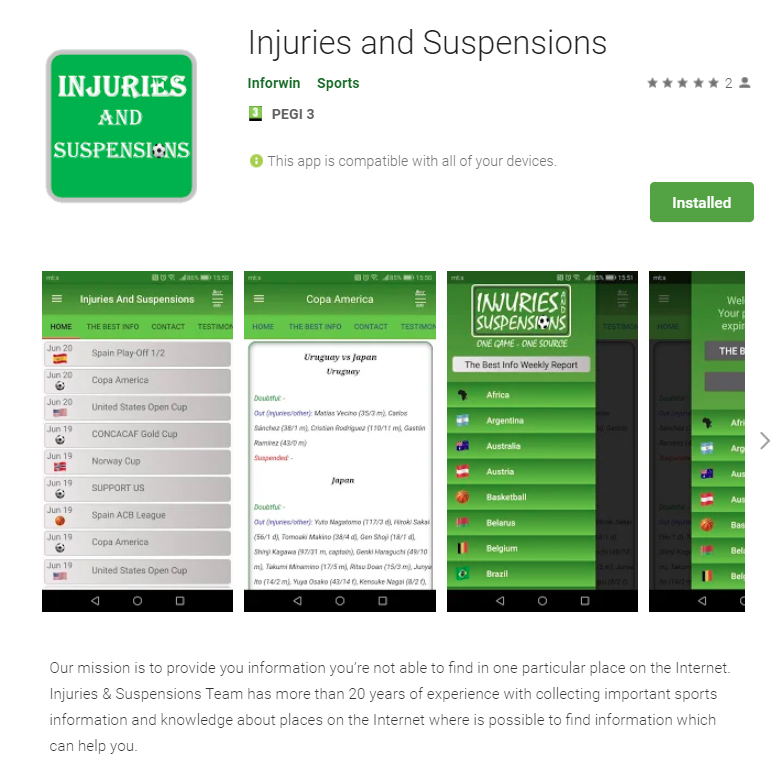 We invite you to LIKE our NEW FACEBOOK PAGE:
https://www.facebook.com/Football.Injuries.Suspensions
You can also support us by reviewing and recommending our site and our Facebook page, following us on Twitter and Instagram, or write a testimonial and send it to us (on office@injuriesandsuspensions.com).
https://twitter.com/Injuries_Suspen
Subscribe to see the most useful team news from each league.
Like this? Like us on FACEBOOK and follow us on TWITTER and INSTAGRAM!